Recent Chinese Cinematic Releases: Part I
Last month I listed several older martial arts films going back to 1930 that you may not have heard of before.
This month, I'm providing introductions to some newer (2002-2003) Chinese language films from the PRC, Taiwan, Kong Kong and Singapore, all of which played, and some of which had their U.S. premieres, at this summer's Seattle International Film Festival.
Keep your eyes open: you might just find a new favorite Chinese flick (descriptions and images courtesy of The Seattle International Film Festival)...
A Chinese Odyssey 2002 (2002)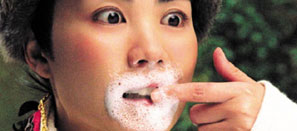 Reuniting Tony Leung and Faye Wong for the first time since "Chungking Express," a young emperor and his sister sneak out of the restrictive palace to experience life in the real world. Trouble ensues when they run into the dreaded King Bully (Leung). Aimed squarely at fans of "Crouching Tiger, Hidden Dragon," this is a film packed with laughs, action and romance.

---
Blind Shaft (2003)
China, Hong Kong, Germany / 92 minutes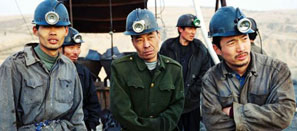 Two men travel the crumbling coal mining system of China's hinterland to make their own kind of fortune–using a violent scheme of misdirection and manipulation. Their plan, however, cracks open the thin veneer of trust between them, leaving both men vulnerable to the intrusion of others and to the deadly erosion of their own design. Awards: Berlin '03 (Best Artistic Contribution: Li Yang)

---
Cry Woman (2002)
China, South Korea, Canada / 91 minutes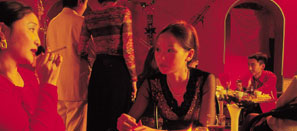 In this tragi-comedy, everything goes wrong for Guixiang when her husband gouges out the eye of his mah-jong opponent and is arrested. The blinded man's wife demands compensation and Guixiang is left to raise her neighbor's baby. As she breaks down and cries, her heart-wrenching sobs attract the attention of her ex-boyfriend, who decides to manage her new career as a professional mourner.

---
Double Vision (2002)
Taiwan, United States, Hong Kong / 110 minutes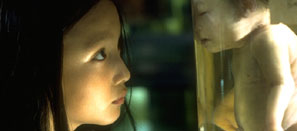 A hair-raising chiller in the vein of "Se7en" and "Silence of the Lambs," "Double Vision" pairs a washed-up cop with an equally burnt-out FBI agent as they investigate brain-altering black fungus, evil Taoist sects, supernatural forces and a psychotic serial killer. Awards: Hong Kong Academy Award '03 (Best Supporting Actress: Rene Liu)

---
Dream Cuisine (2003)
Japan, China / 134 minutes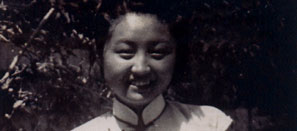 78-year old Sato Hatsue mastered Shandong cuisine (no sugar, no lard, no MSG) during her girlhood in Shandong Province, China. Together with her Japanese husband, she has kept the tradition alive in Tokyo, long after the Cultural Revolution almost wiped it out in its homeland. In her declining years, she dreams of revisiting China, but her husband is opposed. "Dream Cuisine" is fundamentally a story of love versus duty, constancy versus change.

---
Infernal Affairs (2002)
Hong Kong / 100 minutes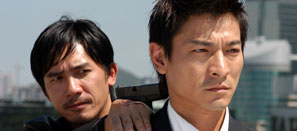 Polished, riveting cop drama in the vein of the great French policiers of the '80s. Two Hong Kong moles, each informing for the other side, find their destinies inextricably intertwined. Lensed by Wong Kar-wai collaborator Chris Doyle, and with Leung turning in a lifetime best, breathtakingly sexy performance, the dark, claustrophobic narrative winds its way to an emotionally powerful climax. Awards: Hong Kong Film Awards '02 (Best Film, Director, Actor, S. Actor, Editing, Score)

---
I Not Stupid (2002)
Singapore / 106 minutes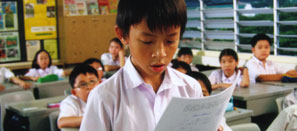 Kok Pin, Boon Hock and Terry, three 12-year olds who find school worse than prison, find no relief at home where their parents constantly nag "It's for your own good." Ostensibly a film about education problems, "I Not Stupid" is a sly and engaging critique of Singapore's obsession with losing its social, political and cultural identity to the twin "evils" of Western influence and modernity.

---
Love At 7-11 (2002)
Taiwan / 97 minutes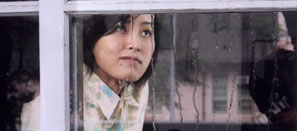 Tsai is an artist, working on a TV documentary about a modern-day geisha. Every day he buys milk and rice cakes at the local 7-11 store.
Feng, the 7-11 clerk, is interested in him but still trying to shake off a pesky ex-boyfriend. "Love At 7-11″ is a poignant drama about chances untaken, and about life and love in modern Taiwan.

---
PTU (2002)
Hong Kong / 85 minutes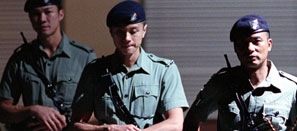 Propulsive energy and wicked humor fuel this sleek, virtuoso crime thriller which thrusts us into a hair-raising night of mayhem involving a trio of police officials who work the mean streets of Hong Kong's criminal world, and the gangsters with whom they maintain an edgy, ambivalent balance of power.
August 2003