Recent Chinese Cinematic Releases: Part Two
Last month I tipped you off to some Asian-produced films presented at the recent Seattle International Film Festival.
Here are some more recent Chinese movies that you might like to keep an eye out for, descriptions and images again courtesy of The Seattle International Film Festival.
So Close (2002)
Hong Kong / 110 minutes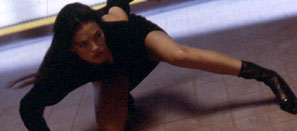 Sisters Lynn and Sue were orphaned as teenagers when their parents were murdered by greedy criminals who wanted to get their hands on their father's invention,
World Panorama, which allows the user to tap into any video security system in the world. Armed with this device, the girls have been able to carry out their jobs as assassins with ease — until no-nonsense cop Kong Yat Hong arrives on the scene.

---
Somewhere Over the Dreamland (2002)
Taiwan / 93 minutes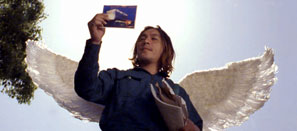 A construction worker chances on a photo of a lost love, which sets him off in search of her; a young man slaves in a restaurant by day and leads a dissolute life by night, until a telephone sex worker intrigues him with her story. Warm in tone with a haunting score, the film is a deeply melancholic treat, featuring members of the disappearing Taiwanese Atayal tribe.

---
Spring Subway (2002)
China / 93 minutes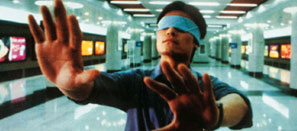 This offbeat urban romance set in modern-day Beijing involves a young couple whose seven-year marriage is drifting apart as the husband continues to dress
and take the subway each day, pretending to go to the job he was laid off from three months previously. His daily subway rides form the backdrop of the story, as he observes the budding romantic endeavors of the various couples who share his underground journeys through the heart of the city.
---
Springtime in a Small Town (2002)
China, Hong Kong, France / 112 minutes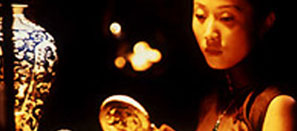 Set in a small southern Chinese town in 1946, this is the story of what happens to a well-respected Chinese family when an unexpected but not unknown visitor calls upon them, stirring up feelings of lust and passion, threatening the seemingly serene home of his hosts, and raising questions about the meaning of friendship, honor and trust. Beautiful drama from the director of "The Blue Kite" (SIFF 1993).
---
The Best of Times (2002)
Taiwan, Japan / 109 minutes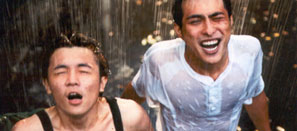 17-year old Wei has a Bruce Lee obsession, a job as doorman at a hostess bar and a sister dying of leukemia. His hothead friend, Jie, keeps screwing things up, and the two find themselves becoming embroiled in the fringes of the criminal world for which they are ill-prepared. Lyrical in tone, the film swept the board at this year's Golden Horse Awards in Taiwan. Awards: Golden Horse Awards '02 (Best Picture, Best Taiwanese Film of the Year).
---
The Eye (2002)
Thailand, Hong Kong / 100 minutes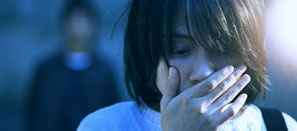 Blind since the age of two, Mun has her sight restored 18 years later by a groundbreaking medical operation. As the bandages are taken off, she's able to see the world again. But something's not right. She doesn't recognize her face in the mirror and there's a strange man dressed in black hiding in the corners of her vision. Whose eyes are these? Awards: Taiwan AA '02 (Best Actress: Angelica Lee, Best Visual Effects), Hong Kong AA '02 (Best Actress: Angelica Lee).
---
The Missing Gun (2002)
China / 90 minutes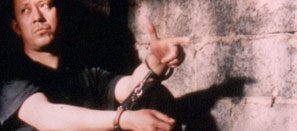 This wryly amusing tale set in contemporary China introduces us to a small town policeman who awakes with a hangover one morning to find that he has misplaced his gun–a weapon Chinese citizens are forbidden to own–at a wedding party the night before. Things take a more sinister turn when his first love turns up dead, and the bullet that killed her was shot from his gun.
---
Together (2002)
South Korea, China / 116 minutes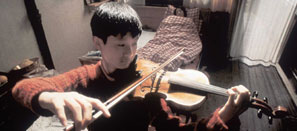 A young violin prodigy and his father journey from the picturesque, provincial city of Suzhou to the brassy bustle of Beijing in hopes that the boy will be accepted into the state musical academy in this strange and vibrant new setting. Young Xiaochun learns much more about life than the violin master who takes him under his wing could ever teach the boy in this exquisitely moving story from the director of "Farewell My Concubine" and "Yellow Earth."
---
Traces of the Dragon: Jackie Chan and His Lost Family (2002)
Hong Kong / 96 minutes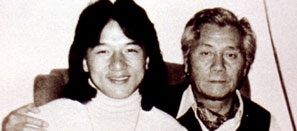 The hugely popular Hong Kong action star, Jackie Chan, recently learned, as his mother's health failed, that his real name is Fang, he has siblings he knew nothing about in Beijing, and that his seemingly humble parents had a colorful past before they escaped the Chinese Civil War in the late '40s. As the story unfolds, we learn more than just the tale of the Chan dynasty: it is no less than the story of modern China.
September 2003